PARADIGM Life Coaching Solutions
For those in search of a

certified life coach

that also offers

a diverse array of clinical and therapy-type credentials & expertise, Paradigm may be right for you!

.
Relationship Matters ~ Addictions & Recovery ~ Trauma & Sexual Matters ~ Career Help ~ Guidance & Clarity ~ Family Issues ~ Stagnation & Accountability ~ Attaining & Maintaining Success

Life coaching on a much broader and more in-depth scale with added therapeutic elements combined
Paradigm works with individuals, couples and families on many different levels
Coaching offered in-person throughout South FL and by phone/video nationwide
PARADIGM Life Coaching Solutions of South Florida & Nationwide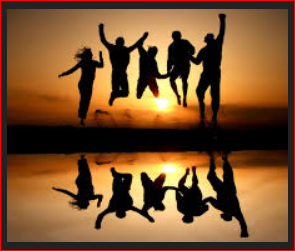 Many people in today's society reach pinnacles throughout their lives with the guidance and oversight of highly trained, objective and solution-driven individuals often referred to as "Life Coaches." Then there are those who have faced the trials and tribulations of addiction, alcoholism, substance abuse and other similar disorders that further complicate their lives; these individuals often seek the help of "Recovery or Sober Coaches." The question is, where does a person turn when they seek a coaching professional that embodies the best of both worlds?
Consider this…as we watch the MVP ceremony following a national championship, how often do we stop and ask ourselves, "Which people in this athlete's journey played key roles as he or she rose through the ranks, from peewee league to the world's greatest?" What about the Fortune 500 CEO who was nothing more than an average student in high school? Or how about the recovering addict or alcoholic who struggled in so many ways, yet today leads a life that most could only wish for?
.
We're here for you 7 days a week at:

(561) 351-3447
Meet Alexandra Birenbaum, MA, CAP, CSAT & Certified Life Coach
Our executive director, Alexandra Birenbaum, MA, CAP, CSAT & Certified Life Coach, has spent the past 10 years working in residential treatment settings focusing on substance abuse, alcoholism, sex addiction, trauma, aftercare and more…
Based out of Palm Beach Gardens in South Florida, and with services offered nationwide, Paradigm is truly unique and based on a set of standards and principles that offer greater depth & broader focus. Whatever issues you or your loved one may be facing, we invite you to learn more about who we are and how we can help turn your situation around in more ways than one…
Full-Scope Life Coaching (career, education, relationships, etc.)


Sober Coaching for Substance Abuse Issues

Recovery Coaching for Sex Addictions and/or Relationships Issues or Trauma

Working with Individuals, Couples, Groups and Families

Providing Clarity, Insight, Planning and Success with a Therapeutic Undertone
Providing In-Person Coaching in South Florida (Palm Beach & Broward Counties)

Nationwide Services Provided with Facetime, Skype, Google Chat or Phone


Credentialed through CTA, IITAP, ICF and State of Florida

Coaching Services Provided 7 Days a Week!

Payments Accepted through PayPal or Credit/Debit Card