Coaching and mental health resources
---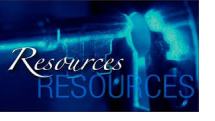 The resources below are intended to provide general information within the scope of life coaching, recovery coaching and various other arenas which are typically related to the field of mental health. We have also included resources for those seeking help specifically with addiction treatment, such as; sober living homes, recovery houses and even treatment centers. While Paradigm is glad to provide this information for you, anything outside the scope of oversight organizations in which we affiliate with is intended to be utilized as a portal for general information rather than a recommendation or endorsement by us. Each individual is unique in many ways, and as such, any resource shown below is likely valued on an individual basis depending on one's specific clinical, coaching, recovery and overall health needs.
______________________
International Coaching Federation (ICF)
Peer Resources (Peer, Mentor & Coach Resources)
Addiction Treatment Reviews & Information (ATRI)
www.addiction-rehab-reviews.org
Int'l Institute for Trauma & Addiction Professionals (IITAP)
Coach Training Alliance (CTA)
National Institute of Mental Health (NIMH)
International Association of Coaching
Epiphany Sober Living & Addiction Recovery Services
An Upscale & Structured Sober Living Recovery Home in West Los Angeles | Beverly Hills
BlueCove Homes Sober Living & Recovery in Las Vegas and San Francisco
Upscale Affordable Sober Living and Recovery Homes in Las Vegas | San Francisco
Wits Inn Addiction Treatment Center in Orange County, California
Behavioral Wellness & Recovery | Addiction Treatment in Pennsylvania
Arizona Addiction Recovery Center in Phoenix, AZ
Revolution Recovery Residences | Upscale Sober Livings in West Los Angeles, CA
LYFE Recovery Services | Sober Living Homes & Drug Treatment in Rena, Sparks Carson City, NV
Scottsdale Recovery Center Addiction Treatment in Arizona
.
.

PARADIGM Life Coaching Solutions
EMPOWERING Today ~ ENVISIONING Tomorrow