What types of clients do we work with?
---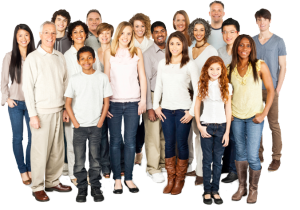 Given our physical main office location here in South Florida, Paradigm Life Coaching Solutions often attracts individuals from Palm Beach, Broward and Miami-Dade Counties. However, through the process of coaching by phone as well as by video chat, we are able to offer our affordable and certified life coaching services far beyond Florida. To many, this is the best of both worlds! It affords the clients added flexibility around their busy schedule while ensuring the peace of mind of never having to settle for an inexperienced or unqualified coaching service who just happens to be in their locality.
Other than location however, what types of clients are best suited for Paradigm's array of services? And with so many variations in how we do what we do, how can you be certain that our life coaching approaches are right for you or your loved one?
Here are a few examples of people with whom we work:
Those who struggle with creating and following though on realistic short and/or long-term goals & objectives
Recovering alcoholics or addicts who have difficulty reintegrating and finding their place in society (substance abusers should already be clean and sober)

Individuals struggling with sexual addiction and partner trauma
People who have difficulty remaining consistent and task oriented. Accountability affords them increased motivation
Family members who struggle identifying and maintaining healthy boundaries for themselves
Those who are stagnant in life and are unable to find their purpose or passion
Help in managing and fostering success in healthy, proactive ways
Most importantly, we at PARADIGM are committed to working with people who are devoted to bettering who they are and how they live. We strive to help you increase your quality of life
Life coaching on a whole new level…

Career & Education Improvement • Sober & Recovery Coaching • Relationship Improvement • Sexual Addictions or Trauma • Personal Excellence • Family or Behavioral Issues • Gain Deeper Insight and Clarity • Build New Patterns & Reach New Heights
If you are seeking a life coach for reasons not listed above, please call to see if we may be suited to meet your needs. If not, Paradigm is very well connected within a broad therapeutic & coaching network, and we'd be more than happy to offer suitable alternatives. Additionally, we have a host of nationwide resources available, many of which are outside the state of Florida as well. We are here for you 7 days a week at (561) 351-3447 or fill out our confidential email form

.
.

PARADIGM Life Coaching Solutions
EMPOWERING Today ~ ENVISIONING Tomorrow