Coaching in-person, by phone or video
---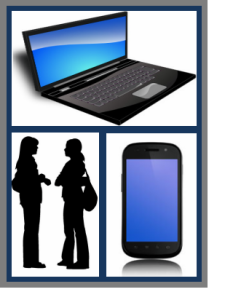 There are many different styles and objectives to consider when seeking qualified life coaching services. In terms of Paradigm, since we offer a strong expertise in other related areas such as, recovery & sober coaching, family & relationship guidance, trauma, career and so on, we understand the benefits and drawbacks of various coaching approaches. Clients often prefer using Paradigm since, in many cases, they know full-well that something is wrong but are unable to self-diagnose the series of sometimes hidden causes. And more often than not, the issues which the client believes to be the causes are in fact, but as small part of the equation, if any at all!
If you are considering your options, those being; in-person coaching, by phone, video, Skype, Face Time or conference call, we feel it important to highlight certain key elements. Since Paradigm is located in Palm Beach Gardens, Florida, anyone outside this region isn't afforded the in-person option. Even still however, those who utilize our services by electronic means consistently experience positive results, so long as they remain diligent in attaining their objective/s.
With certain coaching needs there tends to be greater importance on the in-person component. For instance, in the case of addictions and those seeking recovery or sober coaching, there are scenarios in which the client might benefit greater on a face-to-face level. There also remains a question of, to what extent of sober/recovery coaching is the client in need of? Some people are unclear of the variations between a sober coach and a sober companion, the latter of which requiring in-person interaction.
In general, Paradigm's approach to life coaching remains very fluid and is often able to be molded to the client's geographical needs and/or time restrictions. In actuality, even some of our Florida clients prefer utilizing phone or video chat options due to the added flexibility it offers. We've even had clients right here in Palm Beach Gardens, FL that prefer phone coaching with only the occasional in-person appointment.

We invite you to call or email and tell us about your situation. Our ultimate goal is your success, and if we feel a better option is out there, we'll absolutely tell you! We do what we do because we love what we do, and our greatest gift is seeing you overcome obstacles and attain new heights that remain and broaden over time. We are here for you 7 days a week at (561) 351-3447 or simply fill out our confidential email form and tell us more about your situation…

.
.

PARADIGM Life Coaching Solutions
EMPOWERING Today ~ ENVISIONING Tomorrow